Uncovering and Managing Expectations
The source of all the world's disappointments are unmet expectations. In this virtual professional development session, speaker David Curran will discuss how to better uncover, understand, and manage expectations. This allows for better meetings, shorter meetings, less wasted time or energy, clearer communication, shorter sales cycles, bigger sales and better hiring. If you want to improve at any of these things, join us for this online learning opportunity.
David Curran - Sandler Training
This will be an online event using Zoom. Registered attendees will be sent a Zoom link via email the week of the event.
About David Curran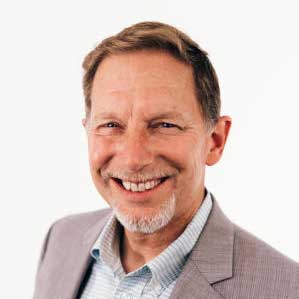 David Curran serves as a Trainer, Speaker, Consultant, and Director of Business Development for Sandler Training in Oklahoma City, OK. He helps Business Owners and Executives work on the behaviors, attitudes, techniques, and guts they need to be more successful in business improvement, sales growth, and employee development.
Before working at Sandler, David has served as the Vice President of Enrollment and Student Services for a multinational company working with universities to increase student enrollment and retention. He has led triple-digit expansion at multiple universities through enhanced communication, improved closing rates, shortened sales cycles, and systemized growth strategies garnered from the Sandler Selling System. David has also served as a business consultant for universities, think tanks, and start-ups, owned his own business tech and furniture firm, and for over 10 years led an iconic Southern California retail organization with annual revenue in excess of $45M.
Location
Online meeting via Zoom
Registered attendees will receive a Zoom link the week of the event
Date & Time
Thursday, May 7, 2020
11:30 AM - 1 PM
Virtual networking starting at 11:30 AM.
Program will begin at Noon.
Investment
FREE for Members
$5 for Students
$10 for Non-Members