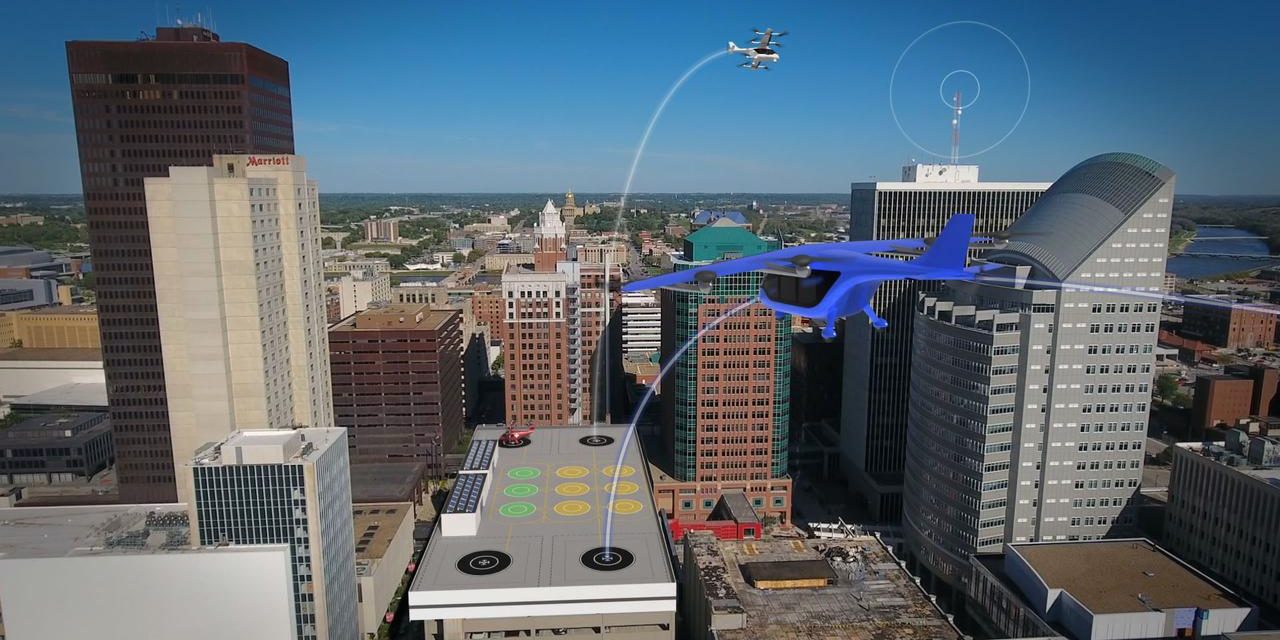 Unmanned Aircraft Systems (UAS) – also known as drones – are now being used for marketing campaigns, delivering packages, and dispensing agricultural chemicals. They can provide breathtaking aerial shots of real estate, inspect dangerous work areas, and create spectacular nighttime entertainment.
Now NASA, the FAA, and private industry are taking drones to the next level revolutionizing air transportation with a vision of Advanced Air Mobility to transport cargo and people in the future. As this dynamic industry grows, it's important to understand the technologies and services enabling new modes of transportation and perspectives in how we connect with one another.
Brad Snelling will address "Oklahoma's Dynamic Skies" at the IABC Central Oklahoma meeting Thursday, Sept. 1, 2022, from 11:30 am - 1:00 pm. Please join us for this Professional Development Luncheon at the Better Business Bureau office, 17 S. Dewey in downtown Oklahoma City. Gated parking is available on the west side of the building, off California. Seating is limited, so please register as soon as possible!
About Brad Snelling
Brad serves as an aerospace engineer for NASA Armstrong Flight Research Center in the Advanced Air Mobility (AAM) field (AAM). He has worked for NASA, FAA, DHS, USAF, Northwest Airlines and logged over 6,000 hours in multiple aircraft types. With the emerging role of drones, he was also responsible for building the FAA's first operational UAS program. As a recreational project, Brad is co-founder and Director of Operations for Oklahoma's first drone light show company, Dynamic Skies.
Location
Better Business Bureau Serving Central Oklahoma
17 S Dewey Ave
Oklahoma City, OK 73102
Get Directions
Date & Time
Thursday, September 1, 2022
11:30 AM - 1 PM CDT
Investment
$15 for IABC Members
$20 for Non-Members
Free for Students