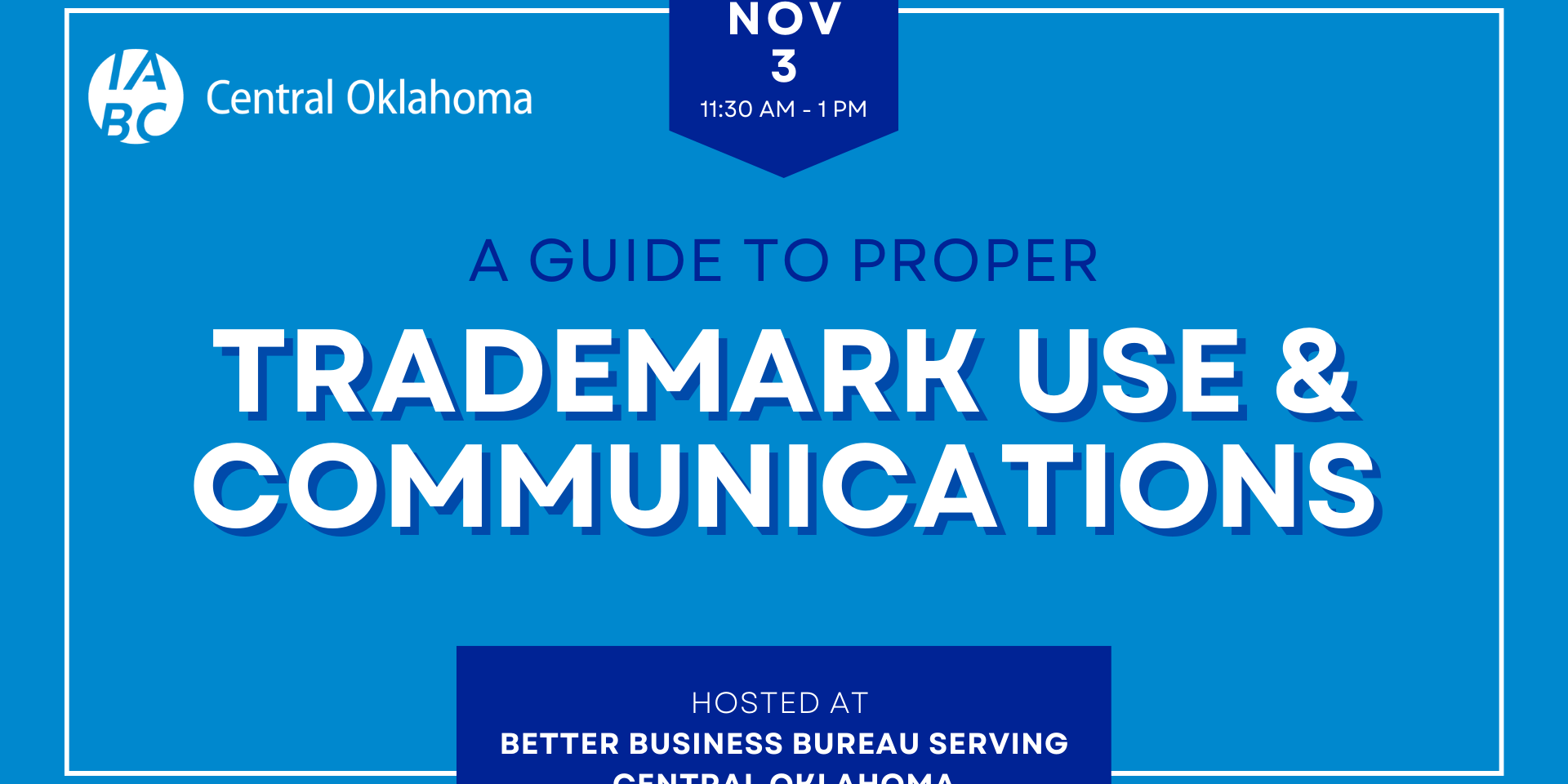 A Guide to Proper Trademark Use & Communications
Are you protecting your company and your clients in the correct use of trademarks?
Mark your calendars for the November 3 IABC Meeting, from 11:30 a.m. – 1:00 p.m. at the Better Business Bureau office, 17 S. Dewey in OKC.
Join us to hear from Cliff Dougherty, an experienced intellectual property attorney, who will share important information about trademarks, copyright issues, and pitfalls commonly encountered by communications professionals.
Dougherty will discuss how trademark rights arise and how to use them appropriately. He'll share tips for choosing and legally clearing strong trademarks for amassing brand equity, and the federal trademark registration process including proper trademark notice and the duty to police trademarks.
Special guest speaker: Cliff Dougherty
Location
Better Business Bureau Serving Central Oklahoma
17 S Dewey Ave
Oklahoma City, OK 73102
Get Directions
Date & Time
Thursday, Nov. 3
11:30 AM - 1 PM CDT
Investment
$15 for IABC Members
$20 for Non-Members
Free for Students