Five ways certification can impact your career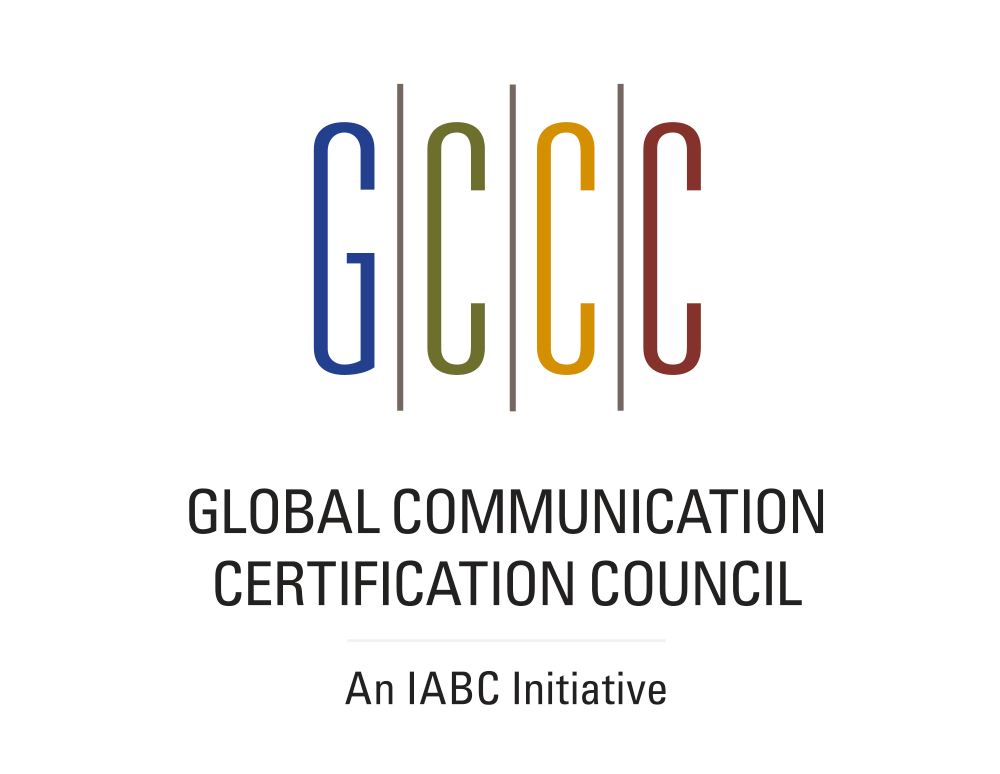 Are you ready to take your career to the next level? Professional certification is one way to make that happen, and now is a great time to pursue certification as a professional communicator.
Ginger Homan, current chair of the IABC International board, recently presented to the IABC Tulsa chapter about certification. I attended her presentation, and she shared some fascinating research about certification and its potential impact on your career:
Professionals who are certified earn 18 percent more per week. *
Certified professionals are almost twice as likely to receive frequent pay raises than their non-certified peers. **
50 percent of all certified professionals are promoted within six months of achieving their certification. **
65 percent of certified professionals claim to be satisfied and fulfilled at their jobs, compared to 38 percent of non-certified professionals. **
Recruiters are three times more likely to shortlist an applicant's profile if they have a professional certification. **
Are you wondering how exactly a few letters behind your name can make all those things happen? In most industries, the certification process requires testing your skill in key areas, and achieving certification proves to yourself and others that you know your stuff. It also demonstrates that you've gone through the extra effort to achieve certification and maintain it through continuing education.
The same is true of the certification process as designed by the Global Communication Certification Council, which is an initiative of IABC. It's designed around the Global Standard for Communication Professionals set forth by IABC, and has been developed to conform to ISO (17024), an international standard for professional certifications.
The GCCC offers two levels of certification for communications professionals:
Communication Management Professional (CMP) — For generalist, specialist and other business communicators established in their careers as managers and looking to demonstrate their competence.
Strategic Communication Management Professional (SCMP) — For highly skilled business communicators practiced in providing strategic communication advice and counseling to an organization's leadership.
Interested in learning more about certification? You can find complete details about application requirements, fees, and annual renewal criteria by downloading the GCCC Certification Candidate Handbook from the GCCC website.
There will be two opportunities to take the certification exam in Oklahoma this spring. The first certification exam will be hosted by the IABC Tulsa chapter on Saturday, April 13, 2019. The second opportunity will be hosted by our chapter here in Oklahoma City on Saturday, May 4, 2019. More details about both opportunities will be posted to our website and shared to our email list.
Ready to learn more about how certification can take your career to the next level? Email us at info@iabcokc.com for more information about the process and to join our certification study groups this spring.
Sources:
*Median weekly earnings of full-time wage and salary workers by certification and licensing status and selected characteristics. (2018). Bls.gov. https://www.bls.gov/cps/cpsaat54.htm
**Career Data Labs | Simplilearn.com. (2018). Simplilearn.com. https://www.simplilearn.com/career-data-labs
As owner of StoryPath Communications, Linda helps nonprofits and small businesses develop and implement strategic communications plans. She is passionate about helping small organizations clearly define their audience and key messages, as well as identify the most effective communications channels to expand their overall reach and impact in the community. Her prior experience includes positions as social marketing and communications manager at the Oklahoma State Department of Health, director of communications for a K-12 school district, and communications/marketing manager for a corporate relocation firm.
Linda has previously served as Secretary and VP Membership for IABC Central Oklahoma and also served as Bronze Quill Chair for IABC St. Louis prior to moving back to Oklahoma City.