Don't be misled by these 8 copyright myths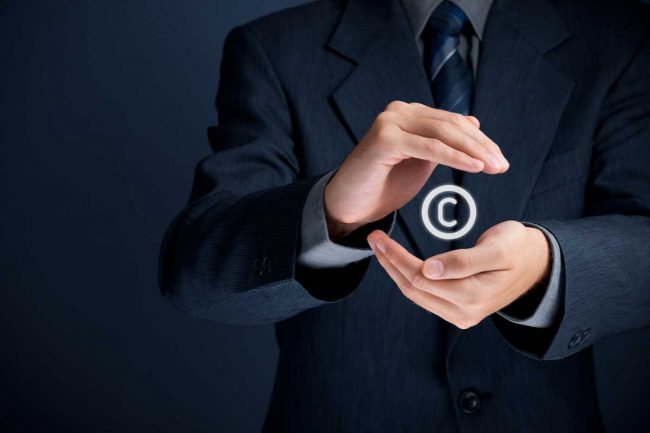 Intellectual property can be one of a company's most valuable business assets. It builds brand awareness and loyalty, drives innovation, and can give a company a competitive edge. It also has an intrinsic value that may be sold, licensed, or leveraged for profit. Yet many companies do not adequately protect copyright as one of these key assets.
Here are some common copyright myths communicators may face. None of them are true.
If I only copy 5%, it's not copyright infringement.
If I can't find the owner, I don't have to ask permission.
If it doesn't have a copyright notice, I don't need permission.
If I give the author credit, or disclaim bad intent, I'm home free.
I write fanfiction. It's not an infringement since I wrote it myself.
I personally subscribe to a trade journal, so I can forward the electronic version to the rest of my team at work.
I can sue for copyright infringement even if I don't have a copyright registration.
If I mail myself a copy of the work I created then I can get all the same benefits of a copyright registration without actually registering the work.
Even if a copyright violation is unwitting or accidental, it is still infringement. Is your company's valuable intellectual property protected?
Copyright is a protection granting the owner the right to:
Reproduce the copyrighted work
Prepare derivative works
Distribute copies to the public by sale or other transfer of ownership, or by rental, lease, or lending
Perform the copyrighted work publicly
Display the copyrighted work publicly
Copyright protects both published and unpublished original works of authorship, including:
Literary works – For example, books, periodicals, manuscripts, film, tapes and computer programs, etc.
Musical works – This includes accompanying words.
Dramatic works – Scripts, screenplays and other works, including accompanying music.
Pantomimes and choreographic works.
Pictorial, graphic or sculptural works – Includes fine, graphic and applied art and art reproductions, photographs, prints, maps, models, and technical drawings.
Motion pictures, video games, and other audiovisual works.
Sound recordings.
Architectural works.
Who owns the copyright?
Do communicators own the rights to the materials they produce or the website content they create? It depends. The work may be considered "Work Made for Hire."
For example, if a communications professional in a company's creative department develops a promotional video, the video copyright belongs to the company as "Work Made for Hire." But if a company commissions a communications expert as a third-party contractor to create a video, the copyright belongs to the contractor unless there is a written agreement that the work will be considered "Work Made for Hire" or otherwise providing a written assignment of the work to the company.
Registration is not required to establish federal copyright ownership. But filing for registration in the U.S. Copyright office does give you the ability to bring action for copyright infringement and recover attorney's fees and certain damages not otherwise available.
In the U.S., you must complete and file a copyright registration application and deposit a copy of the work with the copyright office to obtain a registration. The materials you send with the copyright application are available to the public.
Avoid copyright trouble
You can use copyrighted work without infringement if you:
Obtain a license from the copyright owner.
There are also rights clearance agencies that can arrange licenses for you.
Meet a "Fair Use" exception – It is not an infringement if you are copying for such purposes as criticism, comment, news reporting, teaching, scholarship, or research. There are specific factors that must be in place for this exception to apply and you should consult with your company's legal department or a copyright attorney to determine if the fair use exception may apply.
Do not assume that what you see in the marketplace, media, or internet is in the public domain and free to use. Think about the material involved and read the terms of use carefully on the website, including any stock photo sites and other resources. A general approach may be to simply not use anything that you didn't create. Before using any material that you did not create, check with your company's legal department or a qualified attorney.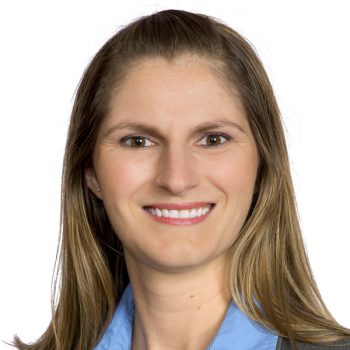 Sasha Beling is a registered patent attorney whose practice encompasses all aspects of intellectual property law, including patents, trademarks, copyrights, licensing, Internet law, unfair competition and trade secrets. A shareholder with McAfee & Taft, she works with individuals and companies to promote and foster development of new intellectual property, protect and maintain existing intellectual property, and avoid intellectual property infringement litigation.
Please be aware that this publication does not contain legal advice. The views expressed in the article are provided for informational and discussion purposes and do not necessarily reflect the views of the author or of McAfee & Taft A Professional Corporation.