The digital marketing landscape in 2018
Digital marketing is constantly changing, which can be overwhelming. It can be helpful to get a good overview of what options are available so you can make an informed decision on what tools and platforms to use.
While definitely not a complete list, here's an overview of some of the digital marketing tools and platforms available to you in 2018.
Website platforms
There are a number of website management tools available. The majority of tools are now cloud-based and don't require specialized desktop software.
WordPress
WordPress is currently the most popular CMS, or Content Management System, for websites. It's available as a self-hosted option, or you can use any number of managed hosting providers. One such managed hosting option is WordPress.com, although third parties provide managed hosting as well.
Wix
Wix is an online website-building platform with a drag and drop interface. They have a large number of templates available and attract a lot of their customers because of the free plan option.
Squarespace
Squarespace is another online website-building platform. They also offer domains, eCommerce, hosting and 24/7 support. They have a reputation for better looking templates than Wix.
Adobe Spark
Adobe Spark is actually a suite of online tools for the web that includes the ability to create your own website.
Email Communication
Effective email communication, including one-time sends and recurring newsletters, is now typically done through the cloud. Those options are more scalable and delivery tends to be more reliable than desktop-driven methods of the past.
MailChimp
MailChimp is widely regarded as one of the easiest to use email marketing service providers. They have a free-forever option, which makes them the platform of choice for many digital marketers.
Constant Contact
Constant Contact is one of the most popular options with a number of tools available beyond just basic email marketing. They also offer event registration, polls and more.
Social Media
Social media platforms have become an indispensable tool for digital marketers. While many sites come and go, these are some of the more popular ones.
Facebook
Facebook is one of the most widely popular social media platforms. It boasts a number of features, including video, sharing links, discussion groups, instant messaging and more.
LinkedIn
LinkedIn is a business-oriented social platform that allows business professionals to connect, send messages and recommend one another.
Twitter
Twitter is a news and social networking site driven by short messages known as tweets. Relationships are one-way by default, with users following other accounts.
Google Plus
Google Plus is the social network run by Google. By default, everyone with any type of Google account also has a Google Plus account. It's popular with the tech crowd and some other niches and can be useful as part of an SEO strategy.
Visual Social Media
While these sites are often regarded as social media sites, their main focus is visual content versus the mixture of content available through other platforms.
Instagram
Instagram is a mobile photo sharing application. Instagram photos are usually taken in the moment, often at events.
Snapchat
Snapchat is an image messaging platform. Snapchat is centered around the concept of pictures only being available temporarily, as they disappear after a short time.
Pinterest
Pinterest is a platform for sharing pictures found on the web or re-sharing—repinning—other pictures found on Pinterest.
Social Media Scheduling
While some social media sites let you schedule posts ahead of time natively, many people opt to use more robust third party tools.
Hootsuite
Hootsuite is a social media management platform. Its primary use is it to schedule social media, but it also has a dashboard for monitoring social networks, as well as analytics tools.
Buffer
Buffer is primarily a social network post scheduling tool. Their interface is generally regarded as extremely clean and easy to use.
SocialPilot
SocialPilot is also a social network post scheduling tool. While relatively new, they have options for agencies and individuals that are much more affordable than some other platforms.
Marketing Automation
Marketing automation combines the power of sales and marketing, usually with an integrated email marketing and CRM platform.
Infusionsoft
Infusionsoft is one of the more robust options out there and has a large number of features available. However, it has a reputation for being more complicated than the average person needs.
Hubspot
Hubspot is another popular marketing automation platform. It includes a free CRM, as well as a website building tool and a number of analytics options.
SEO Management
For many organizations, where and how they show up in search engine rankings—especially Google—is a priority. These tools help manage the processes surrounding that.
Moz
Moz features a number of SEO tools to help with tasks like keyword research, SEO audits, backlink research, rank tracking and more.
SEMrush
SEMrush features a collection of SEO tools. That includes a technical SEO audit, position tracking, ideas for more organic traffic, backlink audits and analytics and more.
SpyFu
SpyFu is focused on keyword research. It allows you to research your competitor's most profitable keywords and ads for both paid ads and organic search.
Yext
Yext focuses on local SEO. It allows you to manage multiple locations on 100+ directory websites, including Google, Facebook and many others.
Digital Video
We live in an age of digital videos. While not everyone is taking advantage of it yet, the affordability of equipment and bandwidth has greatly increased the number of organizations that are utilizing it.
YouTube
YouTube is one of the older online video hosting platforms. If you want the possibility of organic exposure of your videos to people that don't know about you or your organization yet, it's a great place to start.
Facbook Video
Facebook is an extremely popular platform for videos as well, both live and pre-recorded. If you want exposure to people connected with you on Facebook, or second degree connections, this is a good option.
LinkedIn Video
If the LinkedIn platform makes a lot of sense for you, then the native video LinkedIn now offers may be a good fit. It's available for your personal account through your mobile device but not for your Company Page.
Vimeo
If you need video embedded on your website, potentially with lead-gathering capabilities, then Vimeo may be a good fit for you. They offer free and paid accounts, and their video player tends to look more professional than many other options.
Paid Advertising
Paying for click-throughs can be a good way to get additional traffic, sales, and leads through your website. Unlike many organic methods, paid advertising can be up and running instantly, and it's a great way to jump-start your digital marketing.
Google AdWords
If people are already searching online for what you sell, then Google AdWords can be a good choice. Google has a lot of targeting options available, but it focuses on targeting keywords with text-based ads.
Facebook Ads
If people don't know they need what you sell, then Facebook can be a good option for paid advertising. Facebook gets you exposure based on people's interests.
Instagram Ads
Instagram ads are actually run through Facebook, as Facebook owns Instagram.
LinkedIn Ads
Again, if the LinkedIn platform makes a lot of sense for you, then LinkedIn Ads may make sense for you. The targeting options are not as good as Facebook or Google, but if your target audience is a good match for LinkedIn, it's probably still worth it.
YouTube Ads
As far as video advertising go, YouTube is the cream of the crop. The measurement and optimization options make it far better than any offline video advertising options. While there's a lot of overlap with Google AdWords options, it's much more interest based because people use YouTube differently than they use Google itself.
What now?
Again, these options will change over time. There are options on the list that weren't even around a year ago. Hopefully the overview has helped you understand what's out there, even if it's somewhat high level.
Still feel overwhelmed? Just pick one or two of the options above to get started. Pick the ones you feel have the most potential, set a timeframe like six months to a year and really invest resources in trying it out. Then be patient and wait a few months before you introduce other tools and platforms.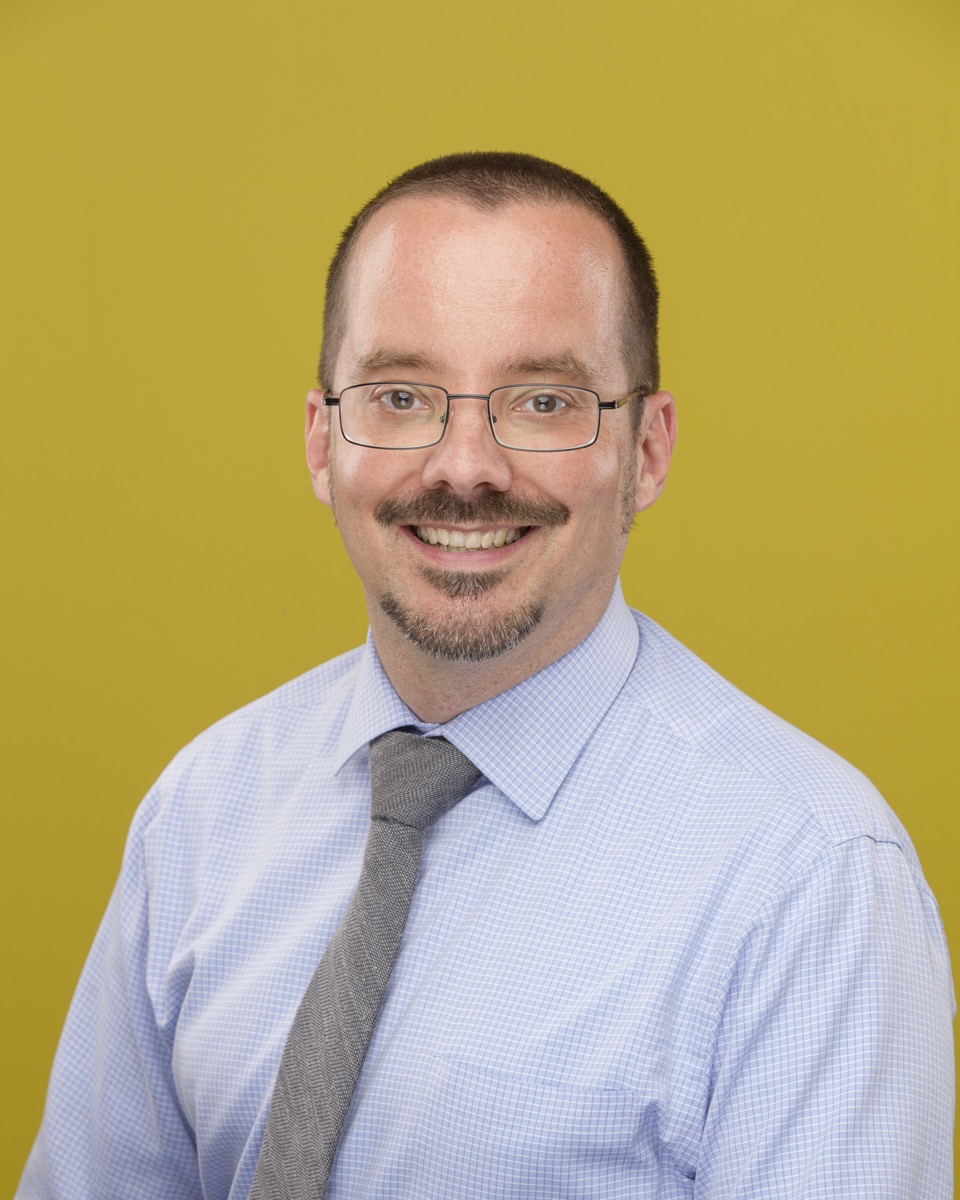 Tim Priebe is an author, columnist, and the owner of T&S Online Marketing. He has been working on websites since 1997, and has experience in areas including websites, social media, email newsletters, blogging, search engines, and online video. He regularly assists clients with their presence on social networks including Facebook, LinkedIn, Twitter, Google Plus, and YouTube.
Tim is the author of several online marketing books, including "102 Tweets," "Blog a Week," and "Online Marketing Mindshift." He's active with several nonprofits, and has been on multiple boards over the years.
Tim has been married to his wife, Leann, since 1997, and has three boys, Josh, Jackson and Jacob. He's also a huge fan of Superman.
Prior to joining IABC Central Oklahoma as a member in 2016, Tim had been both a speaker and long-time guest at events. He is serving his first board term as VP Communications.